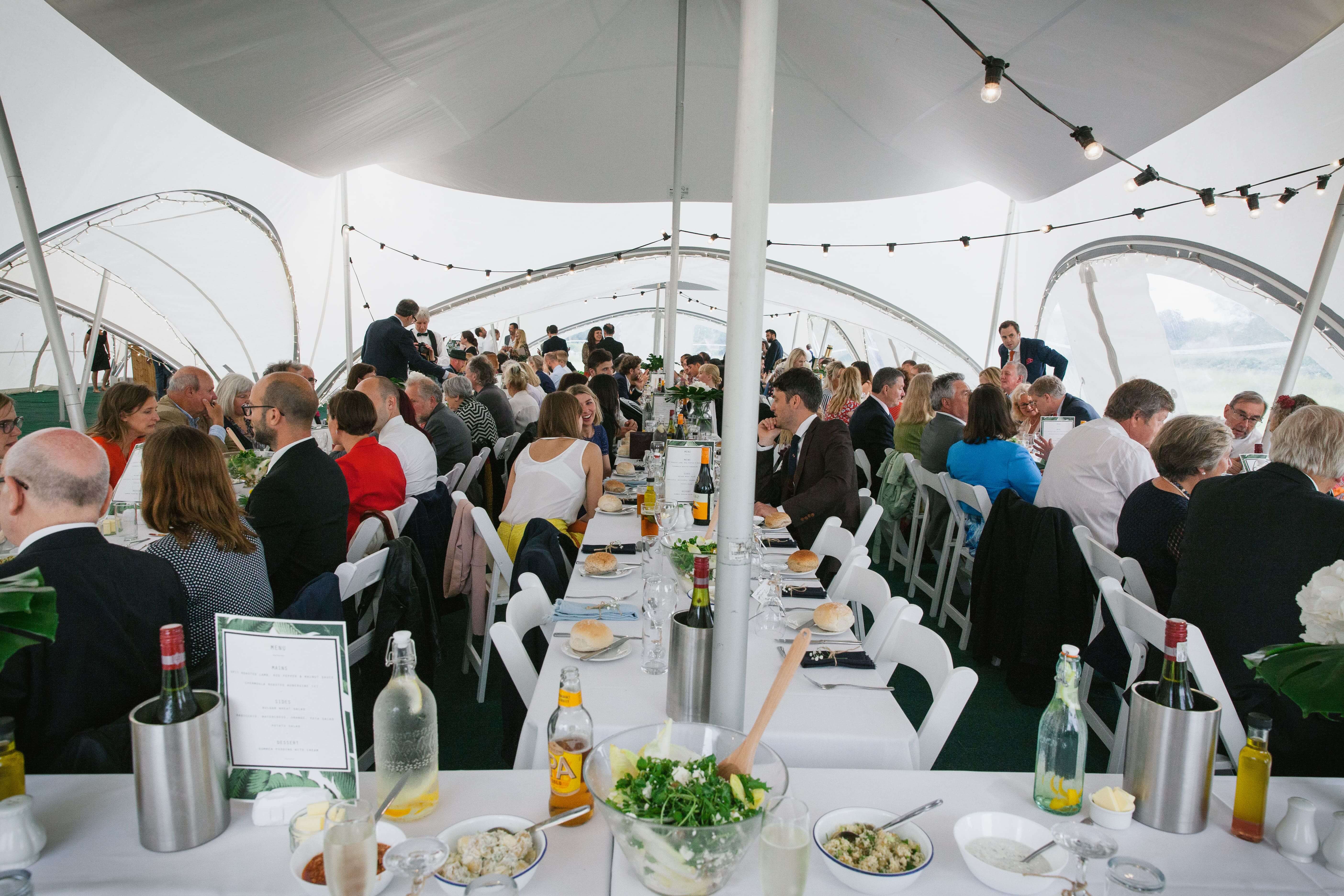 Open for Business for Marquee Bookings
To say our marquee hire season for 2020 isn't quite going as we'd imagined would be an understatement. But for those of you who had been planning weddings and other important family events it must be quite devastating.
Many of your planned celebrations are going to pass without a party and may only be marked by a family video-call as we are all forced to spend so much time apart. One of the hardest things is that none of know how long this self-isolation phase is going to last, although with vulnerable people being advised to isolate for 12 weeks mid-June looks like the earliest that restrictions will be lifted. And even then, we don't know what the "new normal" will look like.
One thing that is for certain, when we do get the go-ahead to socialise again there will be plenty of you wanting to celebrate. Many venues will already be pre-booked with weddings well into 2021 and they are sure to book up quickly at other times.
Marston Moor Marquees offers you an alternative: you can either book our beautiful venue here at Oak Tree Farm or we can put up a marquee at another location of your choice, including your garden. Whether it be a small garden party or a party with 150 guests we have availability.
Marquee Bookings in 2020 and beyond
We are taking provisional marquee bookings for weddings and events in August, September and October this year. If you confirm your booking with us via a deposit and we are not allowed to have large gatherings on the date, we will transfer your booking through to 2021. If you want to err on the safe side, we are now taking bookings for 2021.
On the Farm
The marquee business is based on our own working family farm and that of course still functions as normal. We are in the middle of calving time, so we have new arrivals every day and the cattle will be going out into the summer fields around Easter time now that the fields have dried up.
With the marquee hire side of the business being on hold at the moment we are taking the opportunity to develop our small Caravan Club Campsite. We have had permission for this for some time, but have not put the infrastructure (electricity, water) in place. Hopefully this will also be up and running if not by the end of 2020, then certainly in time for the 2021 season.
Support your Local Business
Like many hospitality businesses, not being able to trade at this time is making life tough. We hope that by being as flexible as possible with bookings you will support us so that we can continue in the future.